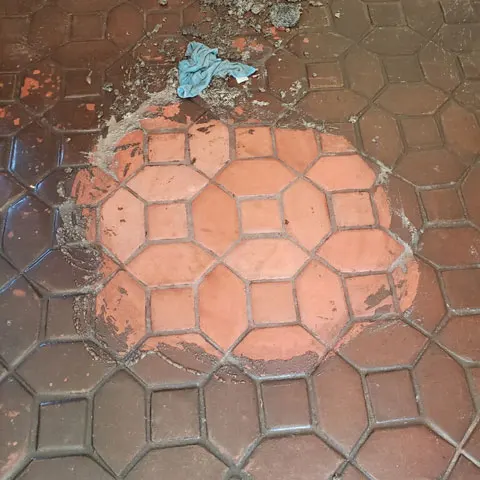 For the Best Value in Natural Stone Cleaning & Repair, Call StoneAge Restoration Services
While regular dust mopping, sweeping, and wiping are encouraged practices for natural stone care and maintenance, your stone surfaces also require professional deep cleaning every 2 to 3 years to remove layers of dirt, grime, and residue that accumulate over time.
When you call on StoneAge Restoration Services for natural stone cleaning services, we will provide a free on-site estimate to accurately identify the type of stone and its condition, location, and level of traffic to determine the proper treatment and cleaning process. We have access to highly effective, environmentally friendly cleaning products to safely remove build-up and stubborn stains. We'll also inspect your stone for damage, including scratches, etching, chips, and holes that we can repair using advanced diamond sanding processes and state-of-the-art restoration equipment.